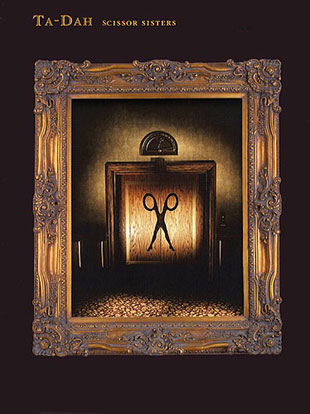 With their self-titled debut album, New York's Scissor Sisters became an instant success, especially in England where they were recipients of the awards for Best International Group, Best International Album and Best Newcomer at the 2005 Brit Awards.

Featuring a blend of influences ranging from Disco, Elton John and Pink Floyd, music from Scissor Sisters is truly a unique sound - and now you can learn to play your favorites with our Scissor Sisters digital sheet music.

Just click on a song title on the right, and you'll have instant access to digital sheet music for the song.

Visit Scissor Sisters on the web:
http://www.scissorsisters.com


Download sheet music for songs by Scissor Sisters and print directly to your printer. Click on a song title for a free preview, or to order the piece.

Digital Collection:
Get the sheet music for the complete Scissor Sisters albums as digital collections, and save over 50% versus individual pricing!

Ta-Dah (Complete)
Scissor Sisters (Complete)

Individual Digital Sheet Music Downloads:
Pick and choose your favorite Scissor Sisters sheet music and learn to play only the songs you want. Sheet music in piano/vocal/guitar scoring.

Digital Sheet Music from 'Ta-Dah'

Digital Sheet Music from 'Ta-Dah'


browse all Scissor Sisters sheet music