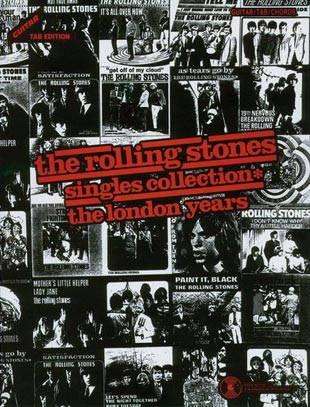 Since the early 60's, there has been one band who has continually challenged, changed and defined rock 'n' roll. The Rolling Stones have released a tremendous amount of marvelous music throughout the years, including some of today's most beloved rock classics.

With our digital Rolling Stones sheet music and guitar tablature selections, you can take part in the musical legacy of Mick Jagger, Keith Richards and the rest of this amazing group by performing the songs you love.

Whether you're looking to learn the piano part of Sympathy for the Devil, or the legendary licks of (I Can't Get No) Satisfaction, Musicnotes is the place to find the music for all your favorite Rolling Stones songs.

Visit The Rolling Stones on the Web: www.rollingstones.com

ABKCO Music and Records: www.abkco.com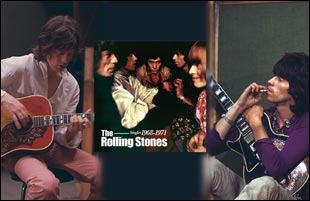 ABKCO Records recently released the latest in their series of Box Sets commemorating the early singles of The Rolling Stones. The latest installment, Singles 1968-1971 features all of the band's singles during that time period, using the original jacket art on each disc.

Musicnotes is proud to be featured on the disc for the single Sympathy for the Devil with our MusicnotesXtra technology. Customers purchasing this set receive bonus material on this CD including free CD-synched sheet music, guitar tablature and a Guitar Guru Session for the song.

For more information read our press release, available here.


Pick up your own copy today!
Click the link above to purchase your own copy of The Rolling Stones Singles 1968-1971 limited edition box set.



Download sheet music for songs by The Rolling Stones and print directly to your printer. Click on a song title for a free preview, or to order the piece.

Individual Digital Sheet Music Downloads:
Pick and choose your favorite Rolling Stones songs and learn to play only the songs you want.
Sheet music in piano/vocal/guitar scoring.

(I Can't Get No) Satisfaction
19th Nervous Breakdown
2000 Light Years from Home
Angie
Beast of Burden
Brown Sugar
Child of the Moon
Congratulations
Dandelion
Get Off of My Cloud
Gimme Shelter
Good Times, Bad Times
Gotta Get Away
Have You Seen Your Mother, Baby ...
Heart of Stone
Honky Tonk Women
I Just Want to Make Love to You
I Want to Be Loved
I'm Free
In Another Land
Jiving Sister Fanny
Jumpin' Jack Flash
Lady Jane
Let's Spend the Night Together
Little Red Rooster
Long Long While
Memo from Turner
Mother's Little Helper
No Expectations
Off the Hook
Out of Time
Paint It, Black
Play With Fire
Ruby Tuesday
Sad Day
She's a Rainbow
Start Me Up
Street Fighting Man
Stupid Girl
Surprise, Surprise
Sympathy for the Devil
The Lantern
The Last Time
The Singer Not the Song
The Spider and the Fly
The Under Assistant West Coast Promotion Man
Time Is On My Side
Try a Little Harder
We Love You
What a Shame
Who's Driving Your Plane?
Wild Horses
You Can't Always Get What You Want

Learn to play Rolling Stones songs on guitar just as the band plays them with our interactive Guitar Guru Sessions (include printable tab).

Guitar Guru Sessions:

(I Can't Get No) Satisfaction
Brown Sugar
Gimme Shelter
Honky Tonk Women
Paint It, Black
Sympathy for the Devil
Wild Horses


Learn to play Rolling Stones songs on guitar them with our downloadable, printable guitar tablature.

Guitar TAB Downloads:

(I Can't Get No) Satisfaction
Angie
Brown Sugar
Gimme Shelter
Honky Tonk Women
Paint It, Black
Start Me Up
Sympathy for the Devil
Wild Horses

browse all Rolling Stones sheet music