Ukulele
Digital Sheet Music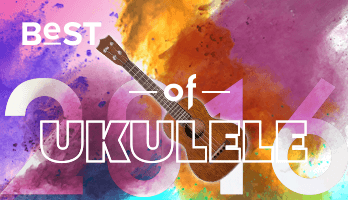 Best of Ukulele Tab
Musicnotes features the largest online selection of instantly printable ukuele tab. Shop our best-selling titles from 2016 and find something new to top your music stand for the coming year. Get the most out of your purchase, sync your new tabs to our FREE iOS, Android and desktop apps, and enjoy in-app transposition, audio-mixing playback, markup abilities and more.
Newest Ukulele Sheet Music
Look no farther than Musicnotes.com for the best selection of ukulele tab, leadsheets and sheet music available online. You can download the songs of your choice on your mobile devices using our free PC, iOS, Mac, and Android apps, or print your selections at your convenience.
If you love the highly individual sound of the ukulele as much as we do, then you will love our catalog of sheet music even more. Choose a modern favorite that will charm your listeners, or move them with a classic hit that can affect their mood and yours. Our arrangements are written to suit all skill levels, and many versions of highly popular ukulele classics can be found.
If you are hesitant to buy sheet music, use the Musicnotes.com audio and visual preview features to take a peek before you commit. You'll know whether your version of the song is good for your beginner, intermediate, or expert fingers, and you'll be able to experience a little bit of the music to help get you ready to learn. Choose from our extensive library and then get back to the good stuff: playing the ukulele.