Our digital sheet music collections are a great way to help you save time and money. From Broadway sheet music to pop or Christmas and everything in between, we've put together hundreds of money-saving sheet music collections for you to enjoy. For your convenience, we've highlighted some of our most popular collections. Underneath each sheet music collection, we've also listed the original, sale and the discounted price. The original price would be the amount you'd spend if you bought each song individually and downloaded it.
Be sure to browse through our digital sheet music collections to find the one you're looking for. At the bottom of each collection on our website, you can see a detailed song list so you know what sheet music is included with each one.
Bands and Artists Sheet Music Collections
Our sheet music collections can not only save you money, but they can also help you support your favorite band or artist, too. Here are a few of the more popular sheet music collections for bands and artists that we have on Musicnotes.com.
For more sheet music collections by your favorite bands or artists, be sure to browse Pop Song Sheet Music Collections or browse all digital sheet music collections at Musicnotes.com.
Broadway Sheet Music Collections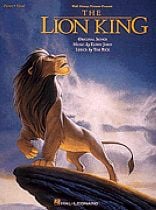 For Broadway and musical sheet music fans, we are proud to feature quite a few sheet music collections that include favorites like Mary Poppins, The Lion King and more!
For more Broadway sheet music collections, browse Broadway Show Sheet Music Collections on Musicnotes.com.
TV Show & Movie Sheet Music Collections
Many TV shows and movies feature some of your most well-loved songs. Some TV shows and movies have also been turned into Broadway (or off-Broadway) productions, too. Here are some fun TV show and movie sheet music collections that we recommend:
For more sheet music from your favorite TV shows and movies, be sure to browse TV Show & Movie Sheet Music Collections
Popular Holiday Sheet Music Collections
Just like there's a song for every season, there's a collection for every holiday, too! Here are a few of our sheet music collections for life events and holidays:
For more life event and holiday sheet music collections, we invite you to browse Holiday and Special Occasion Sheet Music Collections