Do you play clarinet, trumpet or another band instrument? This year, we're pleased to expand our selection of Christmas sheet music for alternate instruments. Last week, we highlighted selections of Canadian Brass sheet music.
This week, we'd like to mention brand new solos, duets, trios, quartets and corresponding accompaniments by sheet music publisher Kendor. We've added a few songs this week, and are happy to offer more Christmas arrangements – just in time for the holidays!
Here's a few songs we've added this week. Don't forget, there's a lot more to come!
Be sure to watch our blog for more Christmas sheet music updates for your favorite instruments!
Christmas Book Sale Ends Midnight on Monday!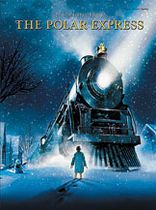 LAST CHANCE!!! From now until midnight, November 30th, enjoy up to thirty percent off a variety of Christmas sheet music books.
Have you taken advantage of our Christmas sheet music book sale yet? Save up to 30 percent on select sheet music books and Christmas songbooks like WHITE CHRISTMAS, CHRISTMAS SONG ESSENTIALS, POLAR EXPRESS and many more!
Songs from our selection of Polar Express sheet music continues to be a popular holiday favorite with many of our customers. From now until midnight November 30th, the 72-page POLAR EXPRESS sheet music book is $3.00 off bringing it to $16.95 on sale!
This songbook features many popular songs including When Christmas Comes To Town, Believe and Hot Chocolate.
To check out our sale, visit our Christmas Sheet Music and Song Books store page.
Sheet Music for Fireflies by Owl City and Hot Song Requests!
If you're one of the many customers who has requested sheet music from us, you'll be delighted to know that we've added a few selections we believe you're really going to get excited about. First, we just put up sheet music for I Belong To You (+ Mon Coeur S'ouvre a Ta Voix) by Muse. This song, composed by Matthew Bellamy, is a brand new addition to our selection of NEW MOON sheet music.
We also added a new contemporary Christian Christmas song entitled Christmas with a Capital C by Go Fish.
Last but not least, we just received sheet music for Fireflies by Owl City! We were overwhelmed with your sheet music requests for this particular song. Watch this YouTube! video below and see what all the music buzz is about!
httpv://www.youtube.com/watch?v=aI4JLa0hbUw
That's all the time we have for now. We hope you're enjoying our sheet music updates and we're excited to share with you more updates soon!