If imitation is the highest form of flattery, than the original artists of the following Top 10 Cover Songs should feel quite flattered. We've searched through our massive sheet music catalogue to present to you the very best cover songs that you might not even had known are covers.
Take a look at the popular hits below and see if you know the original artists. We're sure you'll agree this list is brimming with amazing musical talents from a variety of eras and genres!
10.  "Without You" by Mariah Carey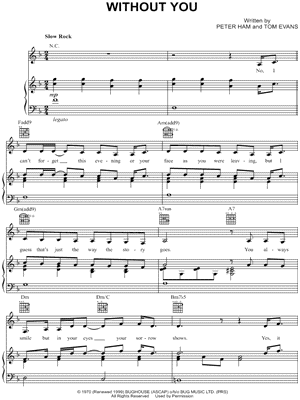 Written in 1970 by Pete Ham and Tom Evans of the British rock group Badfinger, "Without You" has reportedly been recorded by more than 180 artists. Mariah Carey scored a hit, releasing the song as a single in 1994. Coincidentally, it also became to songstress's first #1 in the UK.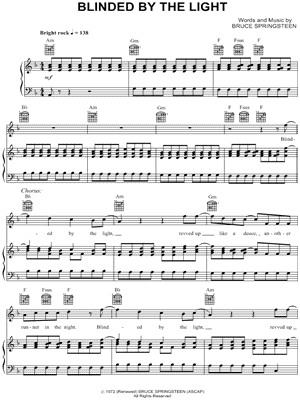 Bruce Springsteen wrote and recorded "Blinded By the Light" as an autobiographical anthem in '72, but it wasn't until Manfred Mann's Earth Band's slightly altered version hit #1 in 1976 that the tune became popular. Mann's lyrical changes to the chorus also placed "Blinded" in the company of popularly misheard lyrics!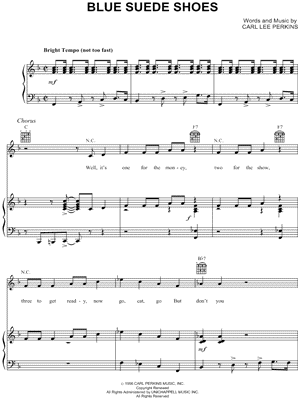 So the story goes, Johnny Cash first inspired Carl Lee Perkins to write "Blue Suede Shoes" after a story about an airman he met while stationed in Germany, who referred to his military-issued loafers as his 'blue suede shoes.' Perkins finally did write the song a year later in 1956, and it became a smash for both him and for rock-and-roll up-and-comer Elvis Presley later that year. Presley also recorded a version for the film G.I. Blues in 1960.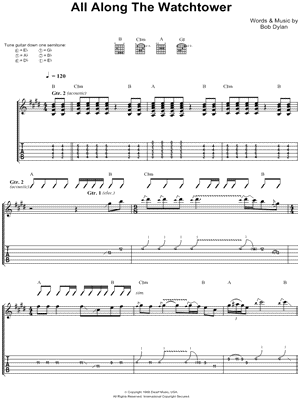 Bob Dylan, the original writer/performer of "All Along the Watchtower," has said that he's a big fan of the Jimi Hendrix version of the song, and it also changed how Dylan started performing his 1968 single. "It overwhelmed me, really," Dylan said. "He had such talent, he could find things inside a song and vigorously develop them."
6. "Respect" by Aretha Franklin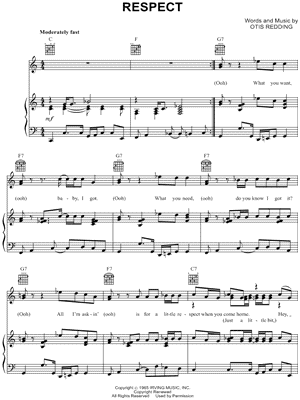 Aretha Franklin's "Respect" is such an instantly recognizable anthem, it's hard to imagine the iconic song without the climactic ending. However, in Ottis Redding's original '67 version, there was no "R-E-S-P-E-C-T, find out what it means to me," hook. Most likely Ms. Franklin's flair helped turn her version into a crossover smash hit later that year.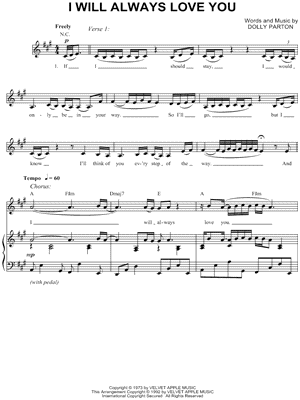 While Dolly Parton's longing ballad earned the country music legend a top spot on the Billboard Hot Country Chart in 1974, it was Whitney Houston's 1992 version from 'The Bodyguard' that would go on the claim the number 49 spot on Billboard's "Greatest Songs of All Time."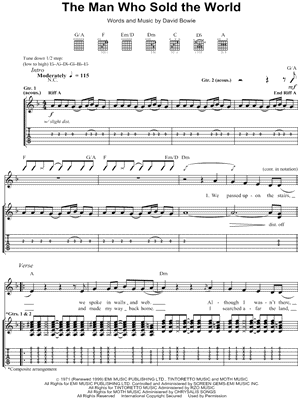 For those of us who never missed an MTV 'Unplugged,' Nirvana's chilling rendition of "The Man Who Sold the World" would forever hold court in alternative music history. The song also pinpoints a milestone in earlier music history, as its original performer and writer David Bowie was introducing the world to his other-worldly sound.
3. "Hallelujah" by Jeff Buckley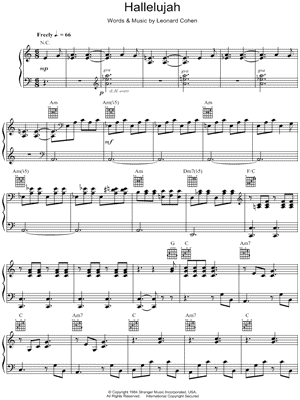 Leonard Cohen wrote as many as 80 verses to "Hallelujah" before settling on the version he recorded in 1984. An oft-covered song that can take on a variety of meanings and tones, Jeff Buckley's interpretation appeared on his 1994 album, 'Grace,' but wasn't released as a single until 2007. It was announced this spring that Buckley's "Hallelujah" will be inducted into the Library of Congress's National Recording Registry.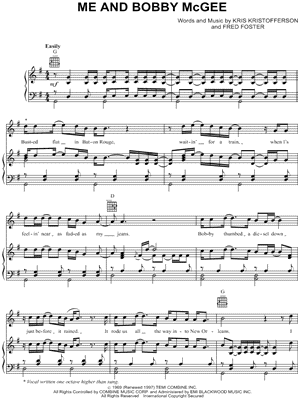 Bobby is a woman in the Kris Kristofferson and Fred Foster-penned "Me and Bobby McGee," which was originally performed by country-pop star Roger Miller in 1969. Kristofferson would later go on to record his own version prior to his close friend Janis Joplin's adaptation (when Bobby became a man). Joplin sent the song to the top of the charts, but unfortunately didn't live to see it get there.
1. "Hurt" by Johnny Cash
Trent Reznor's haunting final track to Nine Inch Nails' 'The Downward Spiral' was nominated for a Best Rock Song Grammy in 1996. But, the song would become most popularly known as Johnny Cash's final hit at the age of 71. Cash's "Hurt" was awarded the Country Music Association's "Single of the Year" in 2003, and his memorable autobiographical music video was nominated and awarded a variety of accolades.
Do you have a favorite cover on this list, or do you disagree that any of the covers are more widely known that their original versions? Did you not know that any of the songs on our list were covers? Share in the comments below!