The New Year is coming up fast, so now is the perfect time to make some musical resolutions! As a musician, setting goals will give you focus and motivation as you continue to hone your craft. However, we know that setting goals for an entire year can be tough, so here are 10 New Year's Resolutions for Musicians to get you started.
1. Establish a Practice Routine
It's not as easy as it sounds to get into a practice routine. Often we try, but life gets in the way, and practice falls on the back burner. Set a goal this year to make your practice routine a priority.
As best as you can, map out your schedule in the coming year and find a window of time that you can dedicate to practice. Once you've decided on a time, you need to treat it like you would any other commitment (school, work, etc.).
Put your practice time in your calendar to avoid scheduling conflicts.
Getting into a routine is essential for progress in your music. You'll eliminate opportunities for backsliding and promote faster growth and learning retention.
2. Increase Your Practice Time
The recommended time for practicing your instrument is 10 – 15 hours/week (1.5 – 2 hours/day). In this time period, you can get a proper warm-up in, truly make progress on your piece(s), and see very steady growth in your skill. Though you may not be able to commit to 1.5 – 2 hours/day, you can start by increasing your current practice time by 15-30 minutes. It may not seem like much, but over time these extra minutes will add up, and you will see significant changes in your abilities.
For more on how long you should be practicing your instrument, click here.
3. Create a Proper Warm-Up
We're all guilty of ditching our warm-up routine from time to time (or most of the time). However, warming up before getting into practices and performances can prevent serious injury, build up strength, and improve your overall skill and fluency. This year, resolve to come up with a 10 – 15-minute warm-up that you never skip! If you don't want to do the exact same thing every day, come up with a few variations, and stick to them!
If you need a few ideas to create your warm-up, check out our articles "5 Piano Warm-Ups That Will Help You Become a Better Pianist" and "Enhance Your Voice with These Vocal Warm-Ups and Breathing Exercises."
4. Start Taking Lessons, or Start Again!
There are so many benefits to having a music teacher. If you're not happy with your progress or coming to dead ends with online resources, maybe this year is the year to get an instructor!
Your music teacher will
Hold you accountable
Give you an individualized approach to your practice
Answer specific questions
Troubleshoot problems
Open new doors to musical ideas
Help you stay committed
Ask around your community and take the time to find the perfect teacher for you. Once you've found your match, honor your commitment, and we promise you'll see a significant difference in your playing or singing!
5. Explore New Repertoire
We all have a few favorites when it comes to music genres. It can be easy to get stuck in the routine of playing or singing a lot of pieces that sound the same. Getting in these habits can actually slow down your progress, as you'll be doing a lot of the same thing without really challenging yourself.
This year, maybe your resolution needs to be branching out into new musical horizons. Maybe it's time you finally conquered jazz, or perhaps you've never ventured into the world of Frederic Chopin. If you have a teacher, you can even tell them to surprise you with your next piece or two!
Whatever new style you decide to take on, take the resolution one step further and tack on the number of pieces you want to learn. For example, your resolution might be to learn five jazz pieces, one Chopin Nocturne, and three movie themes. You never know what you might discover or come to love. Start exploring at musicnotes.com!
6. Compose Original Music
If you've never composed original music before, give it a try this year! Whether it's an instrumental composition or more along the singer/songwriter route, composing is a great credit to add to your musical portfolio! If you have absolutely no idea where to start, check out our article "How to Write a Complete Song: An Introduction to Songwriting."
If you're already a songwriter, give yourself a number of new songs to write this year. A few options could be
5 Songs in a Year
10 Songs in a Year
1 Song per Month
2 Songs per Month
1 Song per Week
Songwriting is a great way to let go of some stress and deal with emotions. It's a sort of therapy for musicians. Challenge yourself to finish your songs once you've started, and be proud of your work!
7. Book a Gig or Perform at an Open Mic
Do you struggle with stage fright? It's time to conquer it!
First, let us say that stage fright is completely normal, and nearly every musician deals with it to some degree. But the best way to lift some anxiety is to perform as many times as possible. You have to get used to crowds, making mistakes on stage, and staying level-headed through the nerves.
Open mic nights are a great way to break into the performance world. Usually taking place at bars or coffee shops, musicians of all skill levels come to perform both covers and original music. Whether you're an instrumentalist or vocalist, these types of environments typically involve many people shuffling around, ordering drinks or food, and having conversations during the performances. While people will be watching, it's not the type of place where the crowd is going to notice a mistake or two. It's also a great place experiment with new songs if you're a songwriter!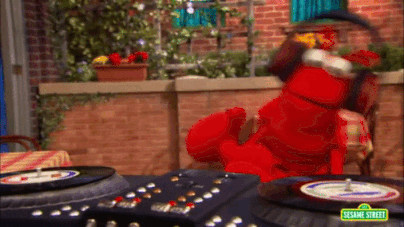 If you want to take your performing to the next level, try booking some gigs this year. Start small at coffee shops, restaurants, or bars and perhaps by the end of the year, you'll be selling out performance venues!
8. Record or Distribute Your Music
If you have a long catalog of songs you don't want to forget over time, this year is the year to record them! Whether you're an instrumentalist or vocalist, whether they're original songs or not, recording your music is a way to keep it forever.
Of course, this may be one of the more expensive resolutions. You can explore local studios, find a friend, or even a friend of a friend to help you out. Maybe you've decided it's time you learn how to record yourself with a recording software like ProTools. Or maybe you already know how to record, and this year you just need to commit to actually doing it.
If you decide to record music this year, consider distributing it as well. With so many platforms available now, you can put your music on social media, YouTube, SoundCloud, Spotify, iTunes, or even make an "old school" move and release CDs!
9. Go to An Audition
Sometimes being a musician can be a little scary. The competition to succeed is fierce, and so you will have moments on your musical journey where you really have to put yourself out there. Maybe this is your year to try, and you can start by going to an audition!
Auditions are great for conquering stage fright, receiving constructive feedback, and ultimately granting you access to brand new experiences. You never know what part you might land or what show you'll end up in. And even if you don't always get the end result you hope for, you'll meet a lot of wonderful people along the way (and possibly many industry professionals as well).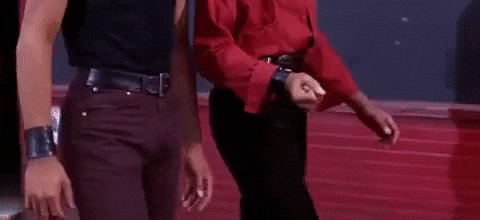 There are a lot of things to keep in mind when it comes to auditioning, so for further help check out these articles:
And if you're looking for some amazing 16 and 32 bar cuts for your favorite songs, make sure to check out Audition Cuts, exclusively on musicnotes.com!
10. Create a Website or Online Portfolio
Creating a website might seem like a hefty resolution, but we can assure you that it will be well worth your time. With a website, you can easily keep all of your repertoire, recordings, and original works in one location, manage bookings, and keep people updated on your life! Think of it as an online resume–one that distinguishes you as a professional musician and separates you from the pack.
You can create a professional website with services like Wix, Squarespace, and GoDaddy, or, you can check out other more blog friendly sites like WordPress and Blogger. Depending on how extensive you want your site to be, you can choose from several paid options or stay on the free route for a while! Either way, having your own website will let people know you're serious about music, and it might just be the step you need to take in this coming year.
---
We hope you've got some ideas now for the next year on how to take the next step in your musical journey. Whatever resolution you decide to make, the hardest part will be sticking to it. We believe in you! Happy resolution making, and happy near year!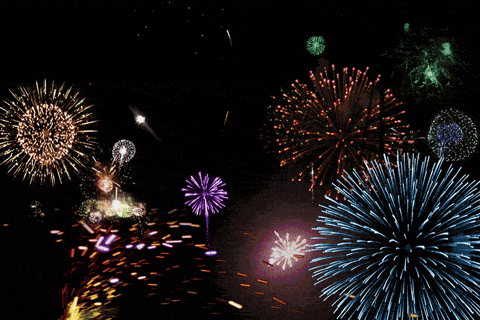 Disclosure of Material Connection: Some of the links in the post above may be "affiliate links." This means if you click on the link and make a purchase, Musicnotes will receive an affiliate commission. We are disclosing this in accordance with the Federal Trade Commissions 16 CFR, Part 255: "Guides Concerning the Use of Endorsements and Testimonials in Advertising."